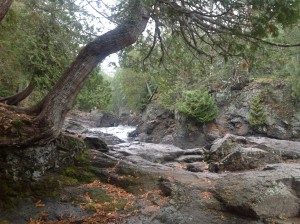 Life has a way of getting in the way of our creative process sometimes…
We know what we want our lives to look like, and we spend as much time as we possibly can making choices that make that life a reality.
However- We usually have 'other jobs', and families, and mortgages, and car payments, and so on. For weeks I will mutter, half under my breath, that 'I need to get away'.
I get a bit more distracted. Less focused. It affects ALL of the aspects of my life. I know that, for me, that pace can continue for just so long… I get to the point where I simply HAVE to get away- by myself. I choose to immerse myself in the beauty I find on the North Shore of Lake Superior.
My husband will wholeheartedly agree. "Yes. You must go. As soon as possible!" He understands the wisdom of taking oneself to the woods- or wherever one chooses to refuel one's spirit… He also knows that when I return I will be so much better for having been away.
And so, soon, I will load the car with hiking clothes, a few books, some favorite CD's (yes, I'm old-school enough to not even own an IPod, or know how to find the music I want to listen to on Pandora…), and a nice bottle of wine, or two. I will bring my camera. I will spend four days alone. Hiking. Thinking. NOT thinking. Appreciating the splendor that is the North Shore. Allowing the clutter that has been bouncing around in my head for too long to find its way out.
On Monday afternoon when I head back to my own slice of heaven (which my home and gardens truly are for me!) I will be rejuvenated. Inspired. Grateful. Filled with creative ideas and projects. Happier. More relaxed. Re-energized to bring at least some of them to fruition.
Stay tuned. I'll be happy to share where the journey leads!