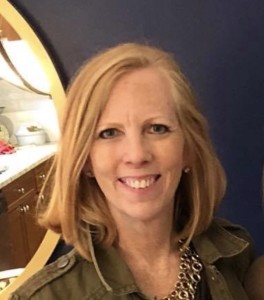 I have not always been comfortable calling myself an artist.  Seemed like I was bragging, or making statements about my creative worth that I was certainly not qualified to make.   Years of soul-searching, conversations with other creative friends, reading, and many long solitary walks have brought me to terms with accepting and being the person God intends me to be.  An artist.  There.  I've said it.  No ego; it simply is what it is.  Now I am comfortable doing what I do.  Happy to let go and see what happens when I work.
I create because nature inspires me.  My art is the voice I use to share with others how I view the world.  Nature grounds me.  It keeps me humble,  It reminds me how small we are and how important it is for us to use our gifts and strive to leave this world a bit better for us having been here…  I am constantly in awe of what God has made.  My goal is to share that inspiration through my art in the hope that others will also be inspired.
A BS in Interior Design from the University of Minnesota and decades working in the industry have led me to a place where there is a great melding in my professional lives.   My time is shared between the art studio and  interior design .  A wonderful blend of two very creative fields.    I find daily inspiration working with wonderful clients who share my love of Nature, some of the most talented interiors designers, and many gifted artists.  I wake up grateful for so much every single day!
~Bonnie J. Swenson Folkerts